POSTED BY: Luke
5 Best Facebook Check-in Deals Examples
31st Mar, 2011
Facebook Check-in Deals are accessed via mobile phone and Facebook Places. They shouldn't be confused with Facebook Deals, which don't require a check-in and are accessed via the Facebook Newsfeed.  For more on Facebook Deals see here.
Types of Check-in Deals
Facebook Check-in Deals officially launched in Ireland today. Deals is a new service from Facebook and can be accessed through Facebook Places by the 800,000 people who access the network from their phone. Businesses can offer one of four types of deals to the customer when they check-in to the business location. The deals are;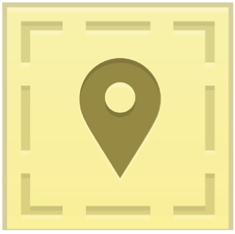 Individual Deal – You can use this to reward one customer for a single check-in. It works best for more expensive one-off purchases such as a car, TV or Gucci handbag.
Friends Deals – This works best for groups, where a single check-in with a certain amount of tagged friends can earn a discount, gift or supplementary service for free.
Loyalty Deals – This rewards loyal fans who check-in a certain amount of times. It is more suitable for less expensive goods or services used on a regular or semi regular basis like a cup of coffee or a free muffin.
Charity Deals – Instead of rewarding the fan who checks in, why not reward check-ins with a donation to a charity? The donation can be made on a 'per check-in' basis or once a certain level of check-ins have been reached.
The official Facebook Deals Guide for Business is available here as a PDF.
5 of the Best Check-in Deals
Facebook Deals has been available for sometime now in the USA, other services like Foursquare also offer similar incentives to users. So I thought I might round up some of the best uses of deal's and check-in offers around. There are limitations within Facebook Deals, but there is still room to be innovative and creative.
1. Gap's 10,000 Jeans
Gap suffered a social media backlash in the month before they kind of made up for it with this offer. Last November Gap was one of the early users of Facebook Deals. They offered a free pair of jeans to the first 10,000 people who checked into their stores. Being an early adopter of the service gained the clothing chain a lot of press, 25,000 people said they were attending the event, and the jeans were gone within hours. As a follow up deal Gap offered those who missed out on the free jeans 40% of their purchase. It was a big bold offer that earned the clothing retailer plenty of press.
2. Guinness Storehouse
Of the Irish deals launched today the Guinness Storehouse is the only one to offer something you can't get elsewhere. The first 500 people to check in a complimentary personalised bottle of the black stuff. That's a fairly unique proposition that could make people go out of their way to get it. The full list of Irish launch day Check-in Deals are here.
3. GranataPet Food
This is a recent offer from a German pet food company called Granata Pet. It's aimed at dog owners, when they check-in to certain billboards a dispenser produces a sample of the Granata Pet dog food in a bowl. This wasn't carried out using Deals, but using Foursquare. The check in location was unusual, and not possible to do with Facebook Deals, but the use of a dispenser, and providing something for pets as opposed to the person checking in is unusual.
4. Las Vegas Palms Hotel
How would you like a free upgrade of a free night at this Las Vegas resort? This Facebook Deal sounds very generous but it comes with one condition – you have to be booked in for at least two nights. This way the hotel has you for at least two nights, and if you do take the offer of a third night free, one of those three nights will fall on an off peak night. It may seem like a big commitment on the part of the fan to go for three nights, but the reward is equally as impressive.
5. Old Navy
Again this is a Foursquare offer, but it could easily be used for a Facebook Deal. Old Navy offered a free song download to fans who checked in at their stores. It's not the first time a song download has been offered for checking in, The National did something similar with select USA record stores last year. However, with Old Navy, the connection between the brand and offer is a little less obvious and the deal didn't involve a heavy discount of Old Navy products.
Have you seen any other location based deals worth including?